Evelyne van Pottelsberghe

,

Admin expert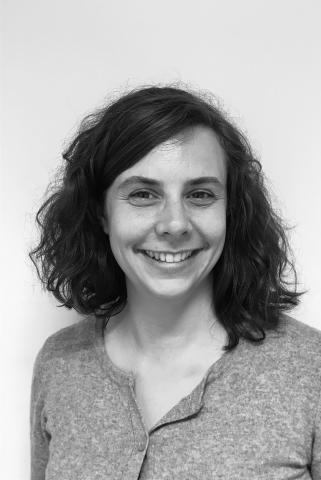 "Our unit is under development, and everyone helps to think about our new working method. Moreover, I have fantastic colleagues!"
Tell us about your job…
"Within the Purchasing team, I am responsible for the complete administrative follow-up of a portion of the purchases that Belnet makes. This covers very diverse purchases: from IP equipment and servers to plants and decoration. Concretely I issue specifications, check whether the bids we received are valid, make sure that the requested equipment is delivered on time, etc. In short, I help ensure that our internal clients are satisfied."
What was your career path before joining Belnet?
"I was trained as a garden architect, but I have never worked in that sector. After my studies, I started working as a network designer at a technological company, where I worked on the network upgrade of a large internet service provider. I was given the opportunity to advance to the position of departmental manager, but after the company's takeover, I started looking for a new challenge.
I began working at Belnet as a temporary employee in April 2018. Initially that was for one month, but a permanent position that I could apply for quickly became available. That was a delightful surprise!"
What do you value most about your job?
"First and foremost, the range of duties: the content of my job is fascinating and offers me the necessary variation. I also like to investigate in-depth affairs and analyse complex files.
The fact that I work in a new unit that's under development is, in my opinion, a significant advantage. I was able to help think about a new structure and working method within our department.
The purchasing processes were completely revised and documented recently. It was exciting to help issue processes and to have an influence on the final result. It gives me much satisfaction to see our operations develop positively and humanely."
What do you think about the collaboration with your colleagues?
"We have a great team: we stand up for each other and help each other when someone is busy. We also learn from each other constantly.
The fact that we are a close-knit team makes it very pleasant to work here."
How well are you able to combine work and your private life?
"Every day I am amazed at how much flexibility Belnet offers. The flexible hours and the opportunity to work from home on a regular basis make it very easy for me to get everything done.
Belnet's offices are also easy to reach: close to the Brussels North train station and thus ideal for those who commute by train."
What was the greatest challenge in your job up to now?
"We moved to new offices in March. The move required a lot of work: ordering new furniture, adapting and cancelling contracts, arranging lots of logistical aspects, etc. All the tasks had a very strict deadline. Our team worked closely together with the project manager of the move, the ICT Logistics team and our HR colleagues. It was a big challenge but also a tremendously exciting project!"