Yousra Chakir

,

Admin expert Customer Relations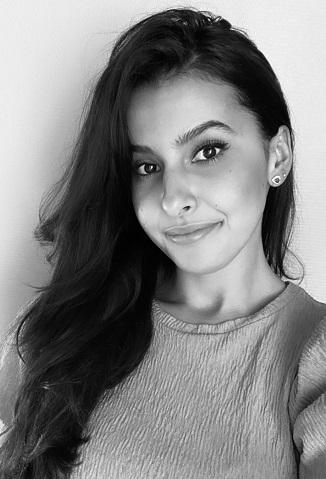 "Belnet is a rapidly expanding public institution. Working in such an environment offers many opportunities such as the possibility to evolve and develop within a flexible and dynamic organization."
Belnet's Customer Relations unit is the first point of contact for our customers. The Account Managers and Technical Advisors are assisted by a team of administrative experts who manage the various internal processes relating to customer administration. Yousra works on the admin team and will tell you what her workday looks like.
7 a.m. – Breakfast
A hearty breakfast is the ideal way to get the working day off to a good start!
7:40 a.m. – Go to the station
I walk to the station, where I take the train to Brussels-North.
8:30 a.m. – Arrive at the office
I greet my colleagues and settle down at my desk. We have a beautiful view over Brussels from the 26th floor.
I start by checking the tickets I received through the ticketing system. I assign the ones that I can't handle on my own to the various colleagues on our team.
9:30 a.m. – Operational tasks
My tasks are extremely varied and change daily. My job as an admin expert is a fascinating one: I answer different kinds of questions, communicate with our customers about our services (mailings, documentation), draw up tenders, document processes, etc.
Today, I'm drawing up a contract for an existing customer who wishes to subscribe to our Digital Certificates Service (DCS). With this service, the customer can purchase a wide range of certificates and manage them personally.
As soon as a customer decides to purchase a new service, I take care of the entire administrative follow-up. This ranges from drawing up the contract, its signature by the authorised people at Belnet and at our customer's premises, to archiving. I also inform the internal departments involved so that they can implement the service.
We follow up our customer administration in a central database (CRM system). I and my colleagues from the admin team keep our CRM up to date. Invoicing is also done via this system. I monitor the entire process and regularly inform the customer about the state of affairs.
12:30 p.m. – Team meeting minutes
We have a meeting with the entire CR team every week. We go through our customers' requests, brainstorm on decisions to be made, discuss any problems, ongoing projects, and communications, etc. I draw up the minutes of the meeting so that we can properly follow up the action points.
1:30 p.m. – Lunch
Time for my favourite moment of the day: lunch! Thanks to the flexible working hours at Belnet, we can take our lunch break whenever it suits us best. I take my lunch break as late as possible, so that I don't get hungry too quickly in the afternoon.
Another cup of coffee and I'm ready to get back to work.
2 p.m. – Meeting with the Purchasing team
The afternoon is often dominated by several meetings. For example, I have a weekly meeting with my colleagues from the CR admin team who are responsible for ordering the Belnet Leased Lines.
These are leased lines that connect our customers' infrastructure to the nearest Belnet Points of Presence (nodes on the Belnet network). Together with my colleagues, we take care of ordering, monitoring, and invoicing the leased lines so that the customer has Belnet as a unique point of contact.
After the meetings, I continue to work on my operational tasks. I draw up a quote for a research centre that has shown interest in joining our network.
4:30 p.m. – Go home
My workday is over. I put my laptop in my locker, say goodbye to my colleagues, and go home.
I'm ready for the second part of my day: I'm currently attending a 'Master in social engineering and action' evening course at HE2B University of Applied Sciences.