Crisis management and communication are crucial for companies and organisations to ensure their business continuity and protect their reputation. On 29 and 30 November, three Belnet colleagues participated in CLAW 2022, a workshop on crisis management specifically for research and education networks (NRENs) organised by the European research network GÉANT.
Some 70 employees from various European research networks and their affiliated institutions gathered at the offices of PSNC (Poznań Supercomputing and Networking Center in Poland) for an intensive two-day event.
CLAW 2022 kicked off with a keynote by Dmitry Kohmanyuk of Hostmaster, the registry operator of the Ukrainian top-level domain .ua, who told us about his experience with crisis management in times of war. He reminded us that it is crucial to always put people first, regardless of the type of crisis.
Afterwards, we were able to hone our skills in crisis management and communication during the workshops 'How to deal with the media' and 'How to make a good crisis analysis'.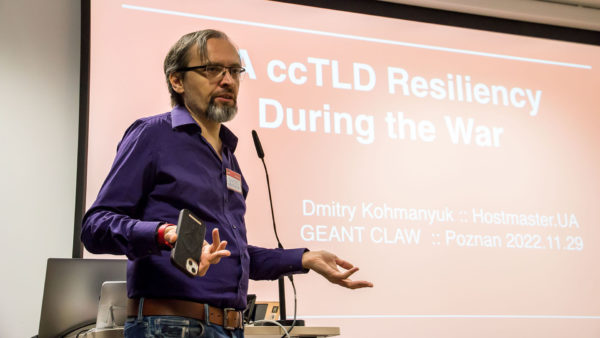 The first training was given by a specialist in corporate and crisis communication with years of experience as a journalist. We started with a theoretical section on how organisations can protect their reputation in crisis situations and learned various techniques for formulating appropriate responses to difficult and/or delicate questions. After theory, it was time for practice. Participants were invited to give a crisis interview on camera and were then given feedback from the trainer and their fellow spokespeople.
Crisis analysis
An experienced crisis manager shared his knowledge and experience with us during the training 'How to make a good crisis analysis'. The workshop began with an item on exactly what a crisis is and how to recognise it in the first place. Afterwards, we continued with some real-life cases and tried, first collectively and then in smaller groups, to make a good crisis analysis using a blueprint. Some key questions emerged from this blueprint:
What do we know?
What do we expect?
What are the most pressing issues?
What options do we have?
What are the implications of these?
How do we communicate about these?
Using these questions, we were able to successfully analyse the cases.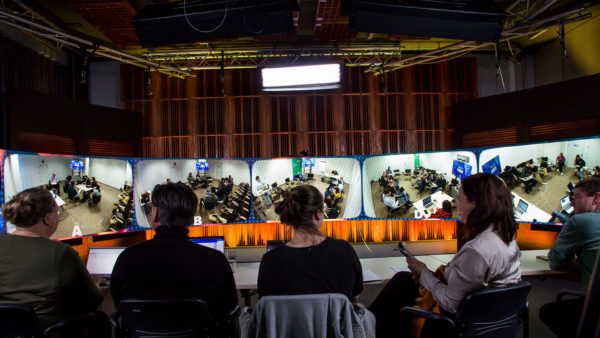 Preparing, testing, adapting
On the 2nd day of the workshop, it was time for the real thing. During a two-hour-and-a-half simulation exercise, our task was to weather a cyber crisis as best we could. We were divided into several groups that formed the crisis team of GuilREN (a fictional research network). Each of the teams included technical experts, communications specialists, a crisis coordinator, a CEO and an observer.
What started as a vague incident where customers reported problems with their file-sharing and mailboxes soon turned out to be a ransomware attack with immense impact. Both the reputation of our organisation and the relationship with our various stakeholders came under pressure. Just like during a real crisis, we were inundated with information, questions and concerns and had to work efficiently and thoughtfully to deal with the crisis.
What we learned from the exercise? First and foremost, communication is key. Not only with the outside world, but especially internally. Immediately, everyone in the crisis team focused on their own tasks and responsibilities, such as analysing technical information, patching vulnerabilities and formulating a press statement for the press. In the process, we regularly forgot to communicate and consult with one another. But a coordinated and efficient internal information flow is indeed necessary to weather a crisis unscathed.
We also realised that good preparation is half the battle. Thinking about the different roles and responsibilities within the organisation in 'peacetime', testing and adjusting procedures where necessary, thinking about crisis communication in advance: these are just some of the elements that are decisive for successfully weathering a crisis. The simulation exercise concluded with a major press conference where spokespeople from the various teams had to deliver their statement and answer critical questions from journalists.
Learning from one another
The informal discussions with our colleagues from other national research and education networks (NRENs) about how they approach crisis management and communication in their organisations were also of particular interest.
Is that the end of the story? Definitely not. Each of us went home with concrete action points for his or her own organisation. Moreover, we were once again convinced of the importance of continuing to exchange experiences within the European NREN community. To be continued, then!
Did you find this news interesting?