Since it was launched in 2013, the number of institutions using this service in Belgium has continued to increase. With 14 institutions in Belgium in 2017, today there are 28 participating institutions.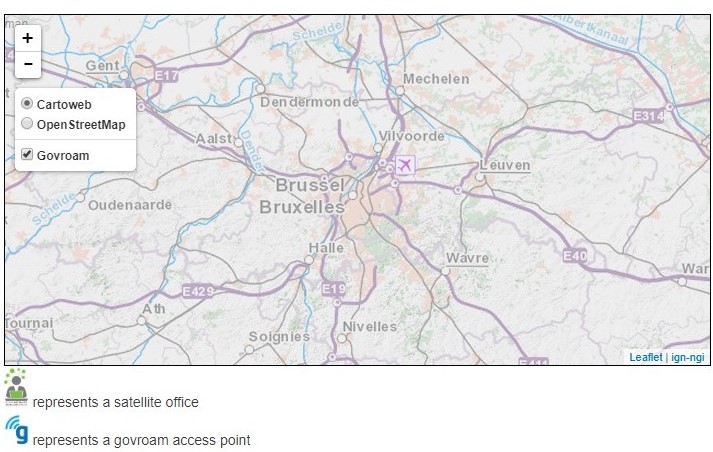 The govroam map shows you the locations of all the institutions using govroam
Using our govroam map you will be able to observe this growth and the expanse of govroam. A very practical application which allows you to distinguish the various govroam hotspots available on the map. A useful and efficient way to promote the mobility of users from participating administrations. When they visit other institutions they will easily be able to find out if the host institution has govroam.