As we announced to you last month, Sectigo will be the new supplier of our digital certificates from 1 May. You can currently register certificates through DigiCert until April 30th. The new certificate management platform will be available after this date.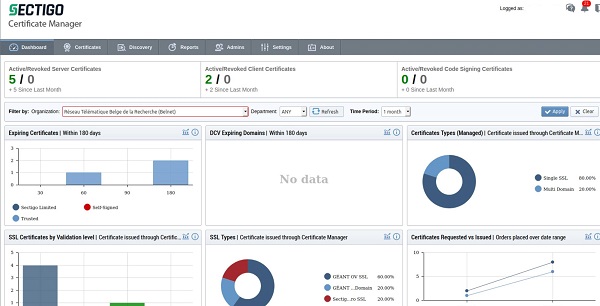 New platform: Sectigo Certificate Manager (SCM)
Centralize the management of your certificates with Sectigo Certificates Manager
This new platform called Sectigo Certificate Manager (SCM) allows you to centralize and automate the implementation of your certificates throughout their lifecycle. Your certificate managers can easily issue, renew, revoke and monitor all your generated certificates (on all your websites).

We will inform you shortly about all technical details and the different steps to follow regarding the migration. The rates of our Digital Certificates Service will remain unchanged in 2020.