For several years now, Belnet has been supporting the annual information security awareness campaign of the pan-European research network GÉANT. The 'human factor' is in fact a crucial element in the fight against security incidents. It is no different for research and educational institutions.
Do you work in a Belnet-affiliated educational or research institution and are passionate about (the human factor of) information security?
Has your organisation successfully launched an awareness campaign or implemented an internal awareness programme?
Was your organisation recently confronted with a security incident and would you like to share your experience/approach?
Are you a student or researcher and want to share new insights into cyber security with your peers?
Then participate in the GÉANT Cyber Security Month 2022! As in past years, GÉANT is again supporting the European Cyber Security Month in October. After the successful campaigns "Become A Cyber Hero" (2020) and "Cyber Hero @ Home" (2021), the campaign in 2022 focuses on the different profiles in the R&E community.
A Community of Cyber Heroes
The 2022 campaign has been given the tagline "A Community of Cyber Heroes" and is aimed at the broad R&E community. The aim is to provide relevant information tailored to (end) users. Therefore, the campaign will target 4 specific audiences, one during each week of October: 
Students and researchers
Professionals (security and awareness experts, communications officers, etc.)
Decision makers (CEOs, CIOs, CISOs, etc.)
Homeworkers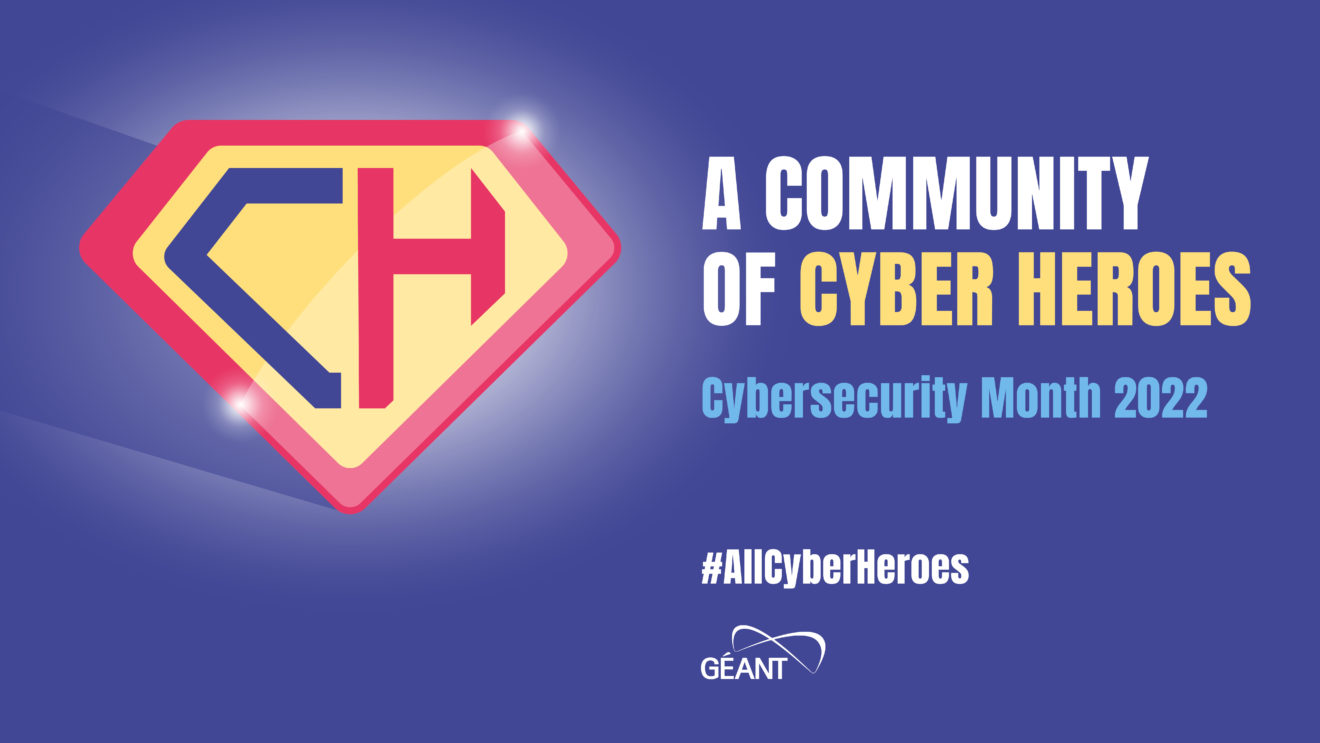 How can you contribute?
Collaboration and information sharing are at the heart of the research and teaching community. Participation in the GÉANT CSM22 campaign is easy:
You can write your own contribution (in English) (blog, article, case study, etc.) or you can choose to be interviewed by one of our copywriters.
All topics related to information security and raising awareness among (end) users are eligible. Please note that your contribution must be specifically targeted to one of the above audiences.
All contributions are published on the GÉANT CONNECT website which has a very wide reach. Distribution through GÉANT's social media and newsletter is also provided.
The CSM22 team is happy to provide proofreading and publication of your text. We can also help you find suitable (free) images.