Emmanuel de Vinck

,

Senior Project Manager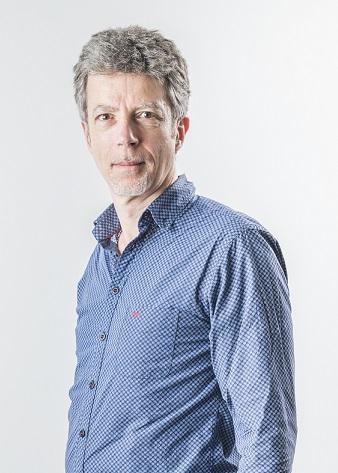 "Belnet is a solution-oriented organisation that doesn't just rely on the big systems, but where the employees work together to find those solutions."
Emmanuel joined the PMO team as a Senior Project Manager in early May 2021. He tells us how he found his welcome at Belnet and explains the projects he is working on.
What attracted you to Belnet?
"A number of factors came together to lead me to Belnet. Initially, I wanted to use my knowledge and skills more at a socially oriented organisation. Belnet is also a structurally larger organisation than my previous job, which is reflected in projects with a certain concrete impact.
In the position of Senior Project Manager at Belnet, I can manage projects from A to Z, genuinely from origin to final result. The technological sector in which Belnet operates was also an attractive factor for me: there are always new things to discover and I had worked in IT in the past."
Which projects are you mainly taking care of at the moment?
"Two large and long-term projects have been assigned to me: the BNIX project and the Next Generation Service Desk. The former involves changing the network type to a higher technical level, offering more flexibility for our customers.
The Next Generation Service Desk is a project that had been proposed a number of times, but the result was never quite finished. That's why the workshops have recently moved up a gear. It's a project that I can contribute to in a very concrete way: negotiating with many parties and using my human skills and commitment to the full, so it becomes a project that all parties can benefit from."
How did you find your welcome at Belnet, which was still within the mandatory remote working period?
"The welcome at Belnet was certainly warm, despite the remote working. Of course, I do take advantage of coming to the office twice a week to meet colleagues face to face, now that you can. Talking to someone face-to-face, rather than by video, is still a different relationship.
The welcome was very good at PMO too – I was briefed from the start and was given enough information to get started. My team was always available for questions on my part too."
You were also one of the first Belnetters to be assigned a Belnet Buddy from the start – was this helpful for you?
"I definitely find the Belnet Buddy system valuable. It's nice to know there's someone there. Since I already have quite a few years of experience under my belt, I can imagine that it could be an incentive – especially for school leavers or slightly younger employees – to find their way even faster."  
How would you sum up your impressions of the Belnet culture in a few sentences?
"What I've mainly noticed is that there's a very open atmosphere: it was easy to make contacts – especially for a cross-cutting position like PM, the management is very accessible and basically anyone can submit a project letter. All this creates a freedom to express oneself that's guaranteed to stimulate creation and innovation.
Besides that, Belnet is a solution-oriented organisation that doesn't just rely on the big systems, but where the employees work together to find those solutions. I think that means we have the right mindset internally to show off our co-creation and suchlike."