Take part in GÉANT's programme of webinars or use the communication materials from the national campaign
October is just around the corner and, as usual, that means paying extra attention to information security. European Cybersecurity Month is THE opportunity to inform and raise awareness among your colleagues and end-users and turn them into true cyber heroes. Still looking for inspiration? If so, we'd like to explain two interesting initiatives to which we at Belnet are lending our active support.
GÉANT Cyber Security Month 2022
Ever since 2020, Belnet has been contributing to the annual awareness campaign conducted by the European research network GÉANT. This year, GÉANT is launching yet another campaign to increase cybersecurity awareness across Europe's R&E community.
Here's what to expect: 
Inspiring interviews and blog posts on the CONNECT website throughout October. What is new will be the focus on the different target groups within the R&E community (decision-makers, students, professionals, etc.).
A series of free webinars in which security and awareness experts share their insights on topics such as ransomware, phishing campaigns and Multi-Factor Authentication.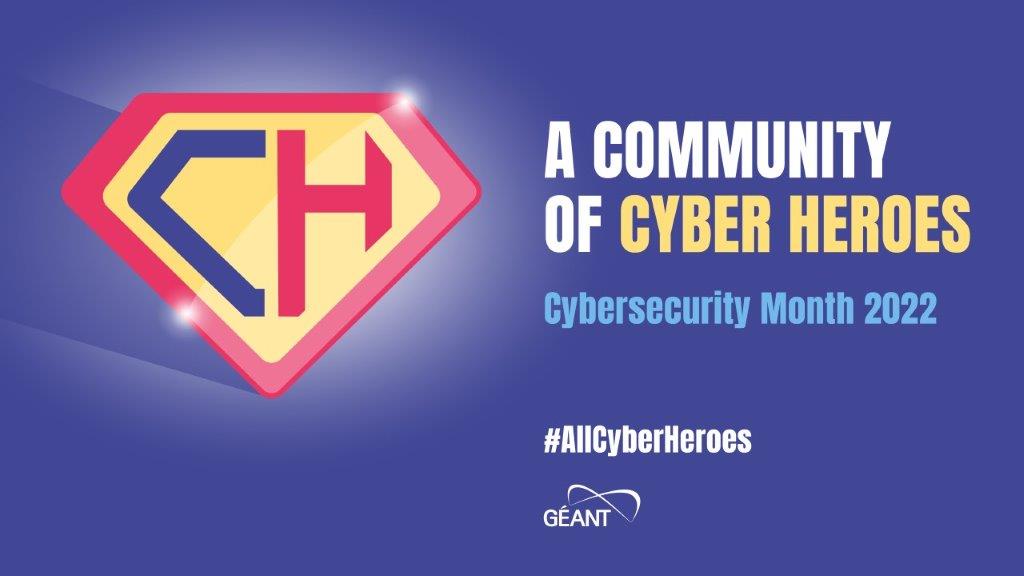 National awareness campaign: OK is not always OK
In addition, the Centre for Cybersecurity Belgium and the Cyber Security Coalition are once again joining forces for an annual cybersecurity awareness campaign, which will be launched on 11 October.
Mobile viruses are definitely on the rise. In the past year, for example, we have witnessed the spread of the FluBot virus, as a result of which thousands of smartphones became infected with this virus in no time because users carelessly downloaded an application.
So the theme of the campaign is protecting your mobile devices. Through radio ads, social media updates and other materials (posters, leaflets, web banners, etc.), the campaign aims to encourage users to only download apps from official app stores.