In 2019, the Haute École Robert Schuman (HERS) decided to upgrade its networking equipment, typically a huge investment. Fortunately, the circumstances were favourable: after all, Belnet had just started negotiating a framework agreement for networking equipment for its entire community. This agreement, which was recently awarded to the integrators Infradata and Dynniq after a European tendering procedure, gives all Belnet members access to the best possible conditions in terms of maintenance costs, purchase discounts – with reductions of up to 70 percent – and service quality.
"The IT technology and architecture we had built up had become too heterogeneous and outdated over the years," says Geoffrey Szablot. He is responsible for IT throughout the Haute École Robert Schuman, which consists of three campuses and an administrative headquarters in the province of Luxembourg. "In addition to the obvious disadvantages of aging, the lack of coherence also played tricks on us. Because those different technologies all required specialist work, our IT support, for example, was very static."
Offer from a trusted partner
For that reason, HERS went for a complete turnaround: they decided to rebuild the IT hardware from scratch, as quickly as possible and in one go – the kind of project that usually eats up a lot of money, time and expertise. Fortunately, Szablot remembered the earlier Belnet communication about the framework agreement. Given the many years of satisfaction with the service provided by Belnet, this offer was music to his ears.
"Without Belnet, we would never have been able to upgrade our hardware in such a cost-effective, high-quality and hassle-free way"
With the project now well underway, Geoffrey Szablot is ideally placed to assess its benefits. "You can't possibly ignore the price and quality in that. Thanks to economies of scale, we enjoy rates that we would never have come close to otherwise. On top of that, we get advice and peace of mind. Belnet and Infradata have their finger on the pulse in the rapidly changing world of technology and took control of everything. Invaluable service, as we couldn't have done all this in-house. And a specific requirement on our part was that we could put everything – network and WiFi – into one project. And although this was not originally anticipated in the specifications, Belnet has gone along with it with the necessary flexibility.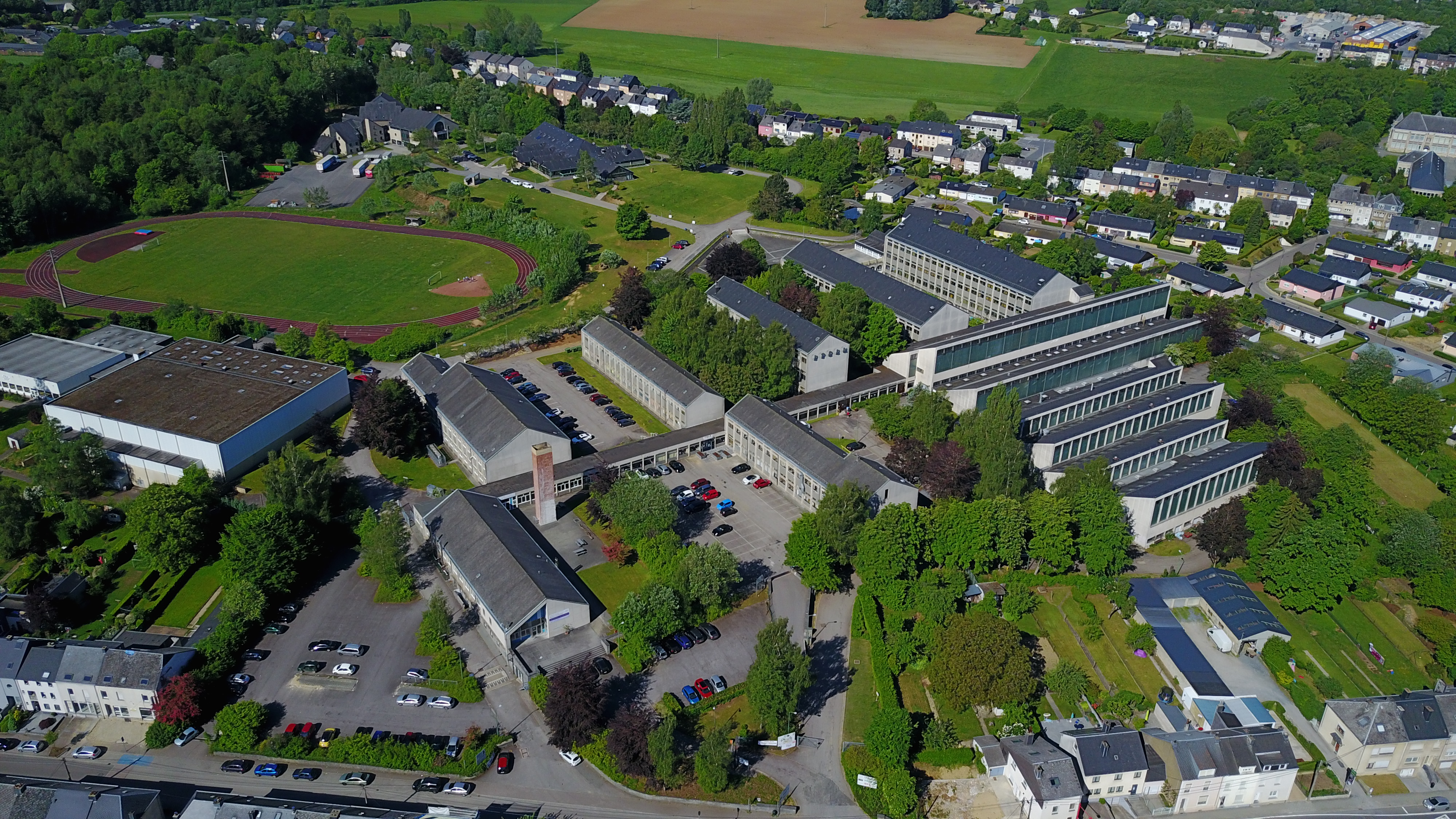 Aerial view of the Arlon campus of the Haute Ecole Robert Schuman
No worries about tenders
Public procurement is a very long and, for non-specialists, complex process, with a high risk of errors. Particularly for organisations of the size as the HERS, this normally involves a lot of headaches. But the framework contract also provided a solution for this: Belnet took on the entire procedure.
"The framework agreement also offers countless further advantages for the future. Everyone in our IT team will know the ins and outs of all the hardware and will be able to offer far more efficient support, with one SPOC per campus. Our administrative headquarters is moving soon to a new building that will be constructed on the Virton campus: we can purchase the hardware for this under the framework agreement as well, with a guarantee of homogeneity with the existing hardware."
"Belnet provided invaluable service – we couldn't have done all this in-house" 

Geoffrey Szablot, IT manager at the Haute École Robert Schuman

 
"In general, the project management and communication were of a high level," concludes Szablot. "Thanks in part to Belnet, we can present ourselves as a university college for the future, where students, professors and staff can study and work in optimum conditions."