The month of October is traditionally dedicated to cyber security. We would like to draw your attention to 2 interesting initiatives: the European research and education network GÉANT is launching a campaign to raise cyber security awareness within its community and the national awareness campaign will be focusing on two-factor authentication this year.
GÉANT is launching a campaign under the motto "Become A Cyber Hero!"
GÉANT's campaign is focusing on affiliated R&E institutions and their end users with the slogan: "Become A Cyber Hero". The goal is to encourage end users to arm themselves against digital threats and prove that anyone can be a cyber hero!
The campaign is focusing on four specific themes (one per week in October) and was developed in close collaboration with some 15 national research and education networks (NRENs). Belnet is playing an active role in the preparation of the campaign.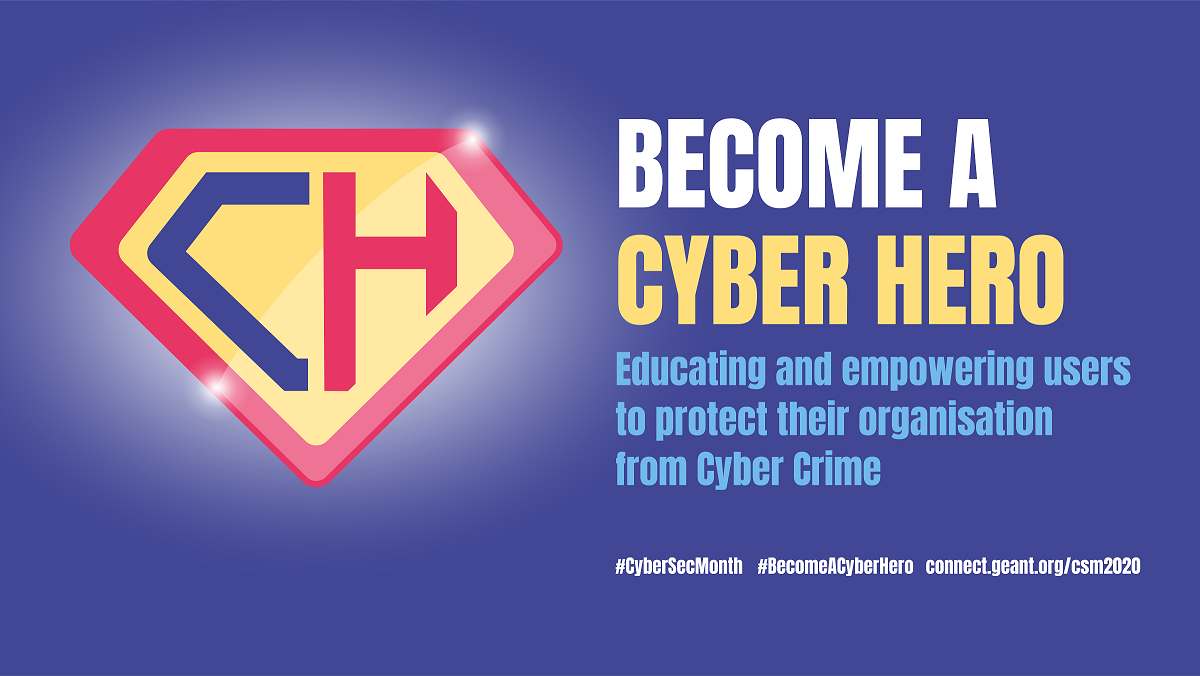 GÉANT's communication channels will share practical tips, case studies and blogs on phishing, social engineering, ransomware and password security. The campaign will be visually supported by banners, posters, e-mail signatures, etc.
More info
Visit the campaign website or follow GÉANT on Twitter.
National Awareness Campaign on two-factor authentication
Also on 1 October, the Centre for Cyber Security Belgium (CCB) and the Cyber Security Coalition will launch a major awareness campaign on cybersecurity for the 6th time. Belnet is supporting the campaign as a partner and encourages you to participate.
This year's campaign focuses on two-factor authentication (2FA) and aims to encourage Internet users to doubly secure their online accounts.
Support the campaign at your organisation too!
The awareness campaign is focusing on the general public. Through radio commercials, videos on social media, banners and other campaign materials, users are encouraged to enable 2FA wherever possible.
The broader the campaign, the stronger we are against cyber crime. This is why we would like to make you aware of the campaign within your organisation as well! The campaign material is available free of charge in Dutch, French, English and German.